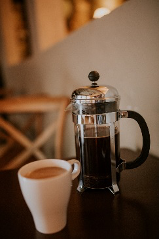 Whether you are only beginning to make your own coffee at home or you have gone through the whole gamut of coffee-making apparatuses through the years, you'll have to agree that using a coffee plunger is the simplest brewing method there is.
Also popularly known as the French press, the first rudimentary coffee plungers were created in France in 1852, then in 1923, the Italians came up with their own design. Press coffee makers have sustained their popularity among coffee lovers because of their simplicity. It doesn't take a lot of technique to make delicious morning coffee with it!
All coffee plungers are essentially the same but not all of them are created equal. The ingenuity and demands of the over-caffeinated have resulted in French presses made with different materials (glass, stainless steel, and ceramic), capacities (355 ml, 1 litre, 1.6 litres), and structures (double wall, extra filter, etc).
Our Pick – Five Best Coffee Plungers For Sale on Amazon
Coffee Plunger
Sizes Available
Material
Features
Rating
Price
Bodum Chambord
355 ml
1 litre
1.6 litres
Borosilicate Glass
Classic design
Stainless steel plunger and filter
4.6/5
Check Price
Avanti Modena Twin-Wall Coffee Plunger
1 litre
Stainless Steel
Double wall
Stainless steel plunger
Extra fine filter
Heavy-duty
5/5
Check Price
Le Creuset Stoneware French Press
1 litre
Ceramic
Enamel coated
Chip-resistant Odor-resistant Stainless steel plunger
4.5/5
Check Price
Espro P7 Coffee French Press
355 ml
1 litre
Stainless Steel
Seamless exterior
Brushed metal finish
Double wall
Patented, extra fine filter
4.5/5
Check Price
Presse by Bobble
380 ml
Stainless Steel Food-grade Silicone
Ultra portable
3-wall insulation
Micro-filter
4.5/5
Check Price
Bodum Chambord French Press
With more than 7,000 5-star ratings, this Bodum French press comes out as a strong favourite. The beaker is made with borosilicate glass and is quite durable. The press is fitted with a stainless steel plunger and filter that can be taken apart for thorough cleaning. The design is timeless — the glass body is encased in a metal frame and a domed cover. It's also available in multiple sizes and it's affordable. There is one caveat though — the plastic handle can feel a little flimsy.
At the end of the day, the Bodum Chambord is perfect for home use. Its classic design is familiar, it looks good, and while it won't stand up to abuse, it is quite reliable as a daily coffee maker. We think it's superb for its price. Avanti Modena Twin-Wall Coffee Plunger
Avanti Modena Twin-Wall Coffee Plunger
The Avanti Modena is a double wall coffee plunger made with good quality 18/8 stainless steel. It is sleek, and durable, and the combination of its material and structure makes it extremely good at heat retention. It is also designed with a spill-proof spout that keeps pouring coffee neat and mess-free.
One of the usual problems with French press coffee is the presence of errant coffee grounds that escaped through the mesh filter. This is hardly a problem with the Avanti Modena — the metal mesh filter is extra fine allowing only the good stuff through.
We don't really see anything bad with this French press but it is huge: the capacity of the Modena Avanti is 1 litre and it weighs over 800 grams. It's quite hefty for home use unless you're a big family but it is definitely unbeatable in a busy kitchen or office pantry.
Le Creuset Stoneware French Press
If the lack of colour in your brew bar or kitchen is beginning to get old, then this La Creuset French press is something you'd want to consider getting. Inside the ceramic body are a stainless steel plunger and mesh filter. And outside is a beautiful, non-porous and chip-resistant enamel finish that lends to a vintage appearance. It's also dishwasher safe! Did we mention that it's odour-resistant?
Mind you, this La Creuset French press is on the pricier end of the scale but it is gorgeous. Performance-wise, it's average. The mesh is very fine but can be a little flimsy and after a while, you might find some coffee grounds in your cup. That's not very surprising for French press coffee but it can get annoying. However, if you're open to decanting your coffee to a separate carafe before serving, this beautiful piece may be worth the extra step.
Espro P7 Coffee French Press
The Espro P7 is regarded as the King of French Presses not only because of its price but because it is a workhorse of a coffee maker. Its body is made with high-quality stainless steel with a seamless design and a brushed finish. It's quite outstanding! But what's really exciting is what's inside this double wall coffee plunger: the double mesh micro filter ensures no grounds get into your coffee. That's quite a feat for a coffee press.
Some people have qualms about the extremely clean cup but this is highly subjective. Besides, there are ways to prepare a strong brew when using a coffee plunger and using a faulty filter isn't one of them. On the other hand, there are many people who absolutely love the Espro's double filter because it helps eliminate the high cholesterol content that is typically present in press coffees.
In terms of heat retention, the Espro P7 is insulated so it's great but you mustn't skip the preheating step if you want it to function as designed. This French press comes in a few sizes so you can pick one that best suits your needs.
Presse by Bobble
We saved one spot on this list for a travel press. Presse by Bobble is a two-piece stainless steel French press and tumbler in one. It is easy to use, dishwasher-safe and insulated so there's not much to ask for in a portable French press. Inside, the microfilter is designed to keep the coffee grounds at the bottom and stop the brewing immediately after it's been pressed.
Just to be clear, Presse is not completely leak-proof but it wasn't exactly designed to be used as a takeaway for carrying coffee in your bag anyway. It is meant for making coffee at the office, while travelling, or when outdoors without having to carry bulky equipment or an extra tumbler at that.
Final thoughts – Best Coffee Plunger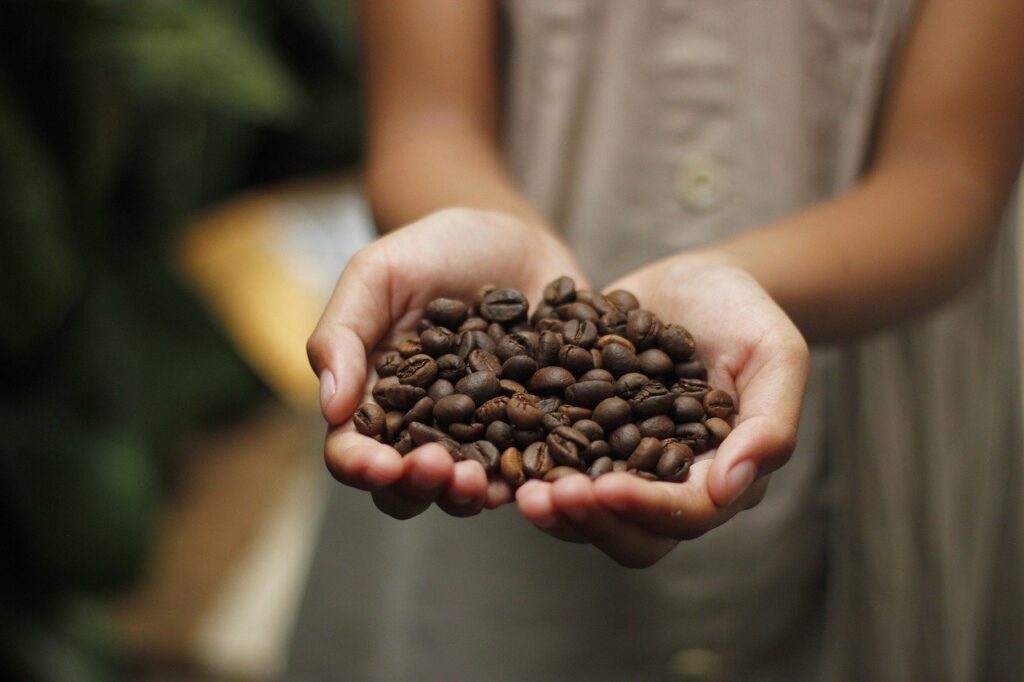 When choosing a press coffee maker, it's important to consider three things: materials, size, and cost. The best coffee plunger for you is one that will hold up to your daily coffee-making routine and fits your budget.
Overall, we think that the Bodum Chambord is the best value for money: with the right size, you can make several cups of good coffee in one go. Just remember to handle it with care when cleaning and be prepared to replace it after a year or two of use. If you have a bit more of a budget, the Avanti Modena is wonderful albeit a little heavy. Single-person households may want to hold back since this one is designed for making a lot of coffee.