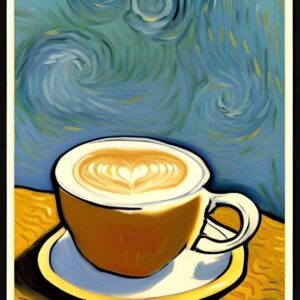 If you love coffee and want to learn a new skill, then perhaps consider taking an online barista course.
These courses are available online and can be completed at your own pace. Even more importantly, location is no barrier with an online course – you can receive the same high-quality education anywhere in the world.
When you take an online barista course, you will learn about coffee brewing methods, espresso extraction, and milk steaming. In addition, you will also learn how to make different types of coffee drinks, including cappuccinos and lattes.
They include a variety of topics related to coffee, such as brewing methods, espresso extraction, latte art, and more. In this blog post, we will discuss the top online barista courses available and why you should take one!
Online Barista Training
This course is subscription-based, and the curriculum is designed with the student in mind. Many of the students have gone on to start their own coffee businesses or work in a professional setting. Based in the US, these online barista courses are created by experts in the field.
What will you learn?
Barista terminology
Espresso preparation
Milk steaming for cappuccinos or lattes
Manual brewing
Workstation cleaning
Maintaining equipment
Roasting your coffee beans
Cost
This course costs USD $49.95 for the first three months and renews at $14.95 per month.
Enrol here
Professional Barista Program on Udemy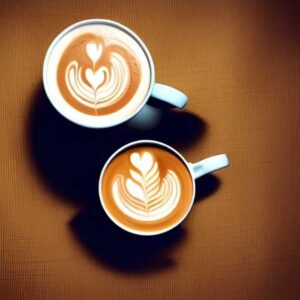 The Umbria Coffee Roasting Company has been around for three generations, and they're providing a course that integrates all of the secrets they've acquired over time with Italian traditions. Their espresso roasts have won awards and acclaim from critics- so coffee enthusiasts should definitely give them a try.
This certification course is designed to help coffee business owners, managers, and/or baristas become consistent with their methods and prepare high-quality drinks. It can help new coffee house owners get started in the business and learn what they need to know.
What will you learn?
Running an espresso coffee bar
Skills necessary to make a great living as a barista or coffee expert
Timing and calibrating espresso shots
Learn how to stretch and steam milk like a professional barista for making lattes, cappuccinos, and other coffee drinks at home
…and more
Cost
The total cost for this course is €84.99 (around 130 Australian Dollars), which includes lifetime access to 2.5 hours of on-demand video, 35 downloadable resources, and of course, a certification of completion if you can send a short, two-minute video of calibrating espresso grinds and building a latte and cappuccino.
Enrol here
SCA Coffee Skills Programme
The approximately 50,000 people who engage with SCA Certificate Programs each year improve their career prospects and contribute to the progress of the specialty coffee industry. The program is designed to be modular so that it can easily adapt according to the needs of learners.
What will you learn?
The Coffee Skills Program has one introductory module and five additional modules:
Barista Skills
Green Coffee
Brewing
Roasting and Sensory Skills
…and more
These three different course levels offer diverse knowledge about coffee. 'Introduction To Coffee' is a standalone course that provides participants with an overview of speciality coffee, and the modules explore more specific topics in-depth.
When you finish a course, you will receive a certificate. If you complete enough courses, you can also earn the Coffee Skills Diploma. The course is worth a certain number of points that reflects its level. Once 100 points are accumulated, students can then go for the diploma.
Cost
SCA courses are available internationally and taught by hundreds of certified instructors. Unfortunately, however, SCA Trainers create their own course prices based on location, which means the price is not fixed. You can select a course on the website, filter by Method, and select Distance Learning to find one that suits you the best.
Barista Hustle
This course works on a subscription basis with monthly and annual plans for individuals. There are subscriptions available for teams, though we have not gone into that here.
Barista Hustle is a leading online barista training provider. There are a few online barista courses available. The courses vary in price and content, but they all offer great training for those who want to become a barista. Whether you are looking to learn about milk science and latte art or want to advanced coffee making, there is a course for you.
If you are interested, Barista Hustle also has local coaching sessions where you can receive face-to-face classroom training.
What will you learn?
Fundamentals and theory of brewing
A coffee buyer's guide
Psychology – customer and professionalism
Technical skills like equipment maintenance, repairs and diagnostics
Social media skills and best practices
Managing and operating your coffee business
…and more
Cost
Barista Hustle offers a free trial, which means you can try out the course without any worry and get a feel for what it would be like to commit to it. After the trial, paid plans start at US $15/month or US $145/year for individuals. You also receive unlimited access to their materials through the subscription model. The Barista One online course has a once-off payment of US $ 149.00 and includes certification.
The Global Coffee School
This new online barista school is rapidly gaining popularity. The online barista course is designed to introduce you to the world of speciality coffee and give you the skills and knowledge to make great coffee at home.
The comprehensive course takes you through all the basics of coffee, from brewing to roasting. What's more, is that your first class with them is free! So you can, without any obligation, decide if this is the course for you.
What will you learn?
A foundational course for eight weeks
Advanced sensory course for three weeks
Advanced vegan coffee craft for three weeks
Online latte art editor
Cost
The 'Slayer on the Roof' course from the Global Coffee Shop is free of cost! They partnered with Slayer, a Seattle-based espresso machine innovator, to create a free four-part series. The other courses vary in price but are all between £30-£80 (so, under 150 Australian Dollars, which is a very good price!)
Boot Coffee Campus
Established in 2012, Coffee Pro has a very comprehensive online course package. They offer a number of online barista courses that are designed to give you the skills and knowledge to make great coffee at home. They have different modules that you can take, depending on your level of expertise and interests.
What will you learn?
Coffee cupping
Coffee brewing
Coffee roasting
Coffee equipment
Art of blending
Theories of coffee roasting
…and more
Cost
The Boot Coffee Campus also works off of a subscription model, which gives you access to all their online barista courses, including 12 different courses, 300 videos and 26 hours of content!
That's enough to keep you busy for a while. The subscription may seem a bit pricey at US $499.95 for the first year and then is reduced to $149.95 per YEAR after that. However, if you're not ready to commit yet, they also on-demand courses, where you have to pay for only the single course you elect to take.
Can I effectively learn to be a barista online?
Yes, you can learn everything you need to know about being a barista online. There are many online courses available that can teach you the skills you need to be a successful barista.
What is the best online barista course?
The best online barista course for you will depend on your goals and objectives. For example, if you are interested in the course because you would like to make the perfect brew at home, then select a course like the ones from Udemy above, which won't go into too many details about owning and managing a cafe. 
On the other hand, if you are interested in becoming a barista and opening your own coffee shop, then the Barista Hustle online barista course would be a better option. 
The Barista Hustle course will teach you not only how to make coffee but also how to manage and operate a coffee business. There are many different courses available, so be sure to do your research before enrolling in one. We hope our list above has given you a good starting point.
How much does an online barista course cost?
The price of an online barista course can vary depending on the provider and the length of the course. Some are on a subscription basis, while others are one-time payments. For example, Barista Hustle offers a free trial and paid plans starting at $15. Udemy courses will be a once-off payment.
Do I need to buy equipment?
Yes, to some degree. Most courses will require you to have some basic equipment, like a grinder, coffee maker, and filters. However, if you are just starting out, you may be able to get by by using a French press or AeroPress in a beginner's online barista course.